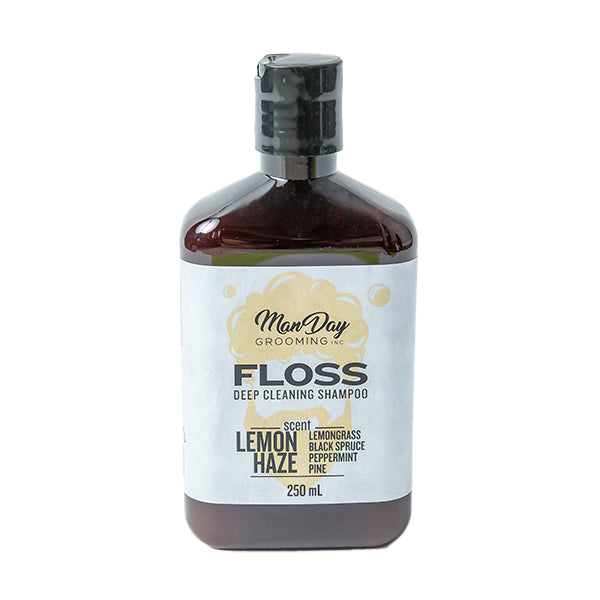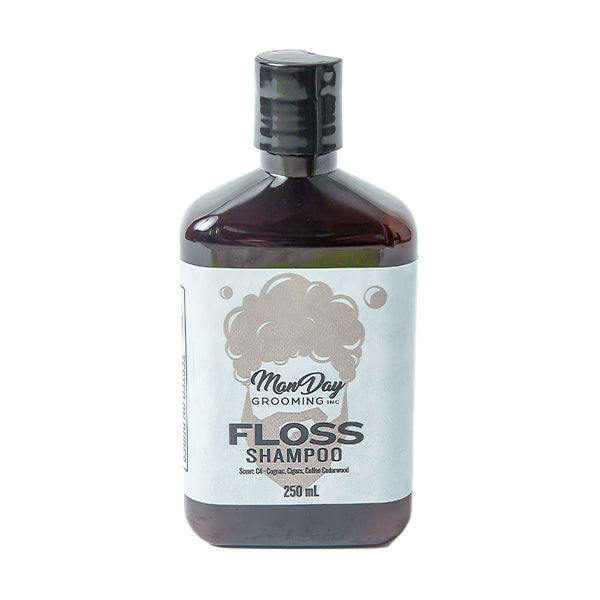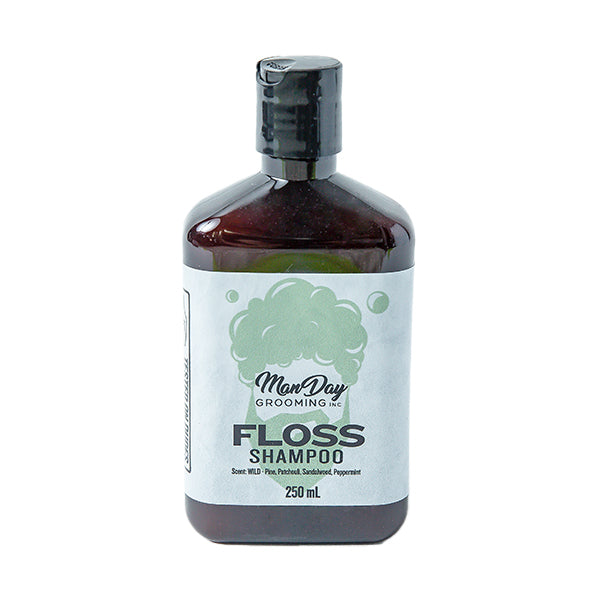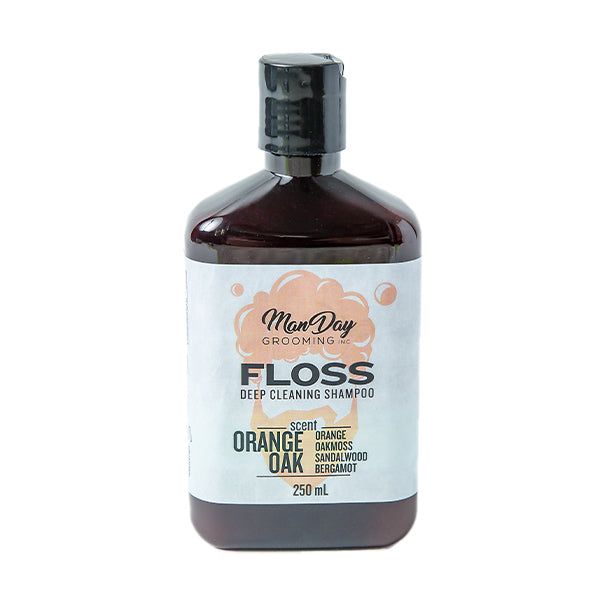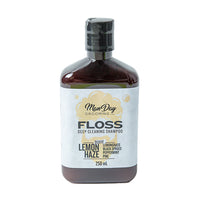 FLOSS - Deep Cleaning Shampoo
Please note: Due to supply issues for our regular bottles C4 Floss & Gloss are in different bottles than shown in pictures above. They include the same great product and volume as the regular ones!
pH-Balanced hair & beard shampoo.
An uniquely formulated natural shampoo made from biodegradable coconut & vegetable-based surfactants to remove product & oil from your hair while optimizing pH levels.
Nourish, clean & grow with hemp.
FLOSS Deep Cleaning Shampoo contains aloe vera, hydrolyzed hemp protein & essential oils to strengthen hair while promoting optimal hair, scalp & skin health. FLOSS is the only shampoo that contains innovative HempBead Technology™ which gently exfoliates to remove dead skin & debris while increasing blood flow to the skin & scalp.
Phthalate & SLS-Free Shampoo.
FLOSS Deep Cleaning Shampoo is the best natural hair & beard shampoo designed to moisturize your hair, beard & scalp while preventing dandruff. We are proud to formulate our shampoo without the use of artificial detergents & foaming agents like sodium laureth sulfate (SLS) or phthalate-based artificial fragrances.
- Aqua
- Aloe Barbadensis Leaf Juice
- Cocamidopropyl Betaine
- Vegetable Glycerine
- Renewable, vegetable-derived surfactants (Decyl Glucoside, Coco Glucoside)
- Hydrolyzed Cannabis sativa (Hemp) protein
- Xanthomonas campestris (Xanthan) Gum
- Cetrimonium Chloride
- HempBead Technology™
- Manday Proprietary Essential Oil Blend
- Preservatives less than 1% of total formula (Phenoxyethanol, Caprylyl Glycol, Sorbic Acid)
- Wet hair
- Pump shampoo into hands
- Massage into scalp & hair covering all surfaces of hair
- Let sit for 2 minutes
- Wash product out completely
- For a deeper clean (once every 2 weeks) repeat the same steps with a second wash

NOTE: Floss Fortifying Hemp Shampoo will not cause as much lather as cheap, artificial department store shampoos, get used to it!

How often should I shampoo my hair? Every 3-4 days.

Shampooing everyday is overrated, especially when you're using natural styling products like Manday SCULPT Clay, PROPER Pomade, or SO WAVY Curl Cream. Since our styling products are made with natural ingredients that are good for your hair and scalp, you can leave them in for longer without shampooing everyday.

FLOSS Shampoo is good for
- Washing product out of your hair
- Washing your beard
- Preventing dandruff
- Maintaining optimal hair & scalp health