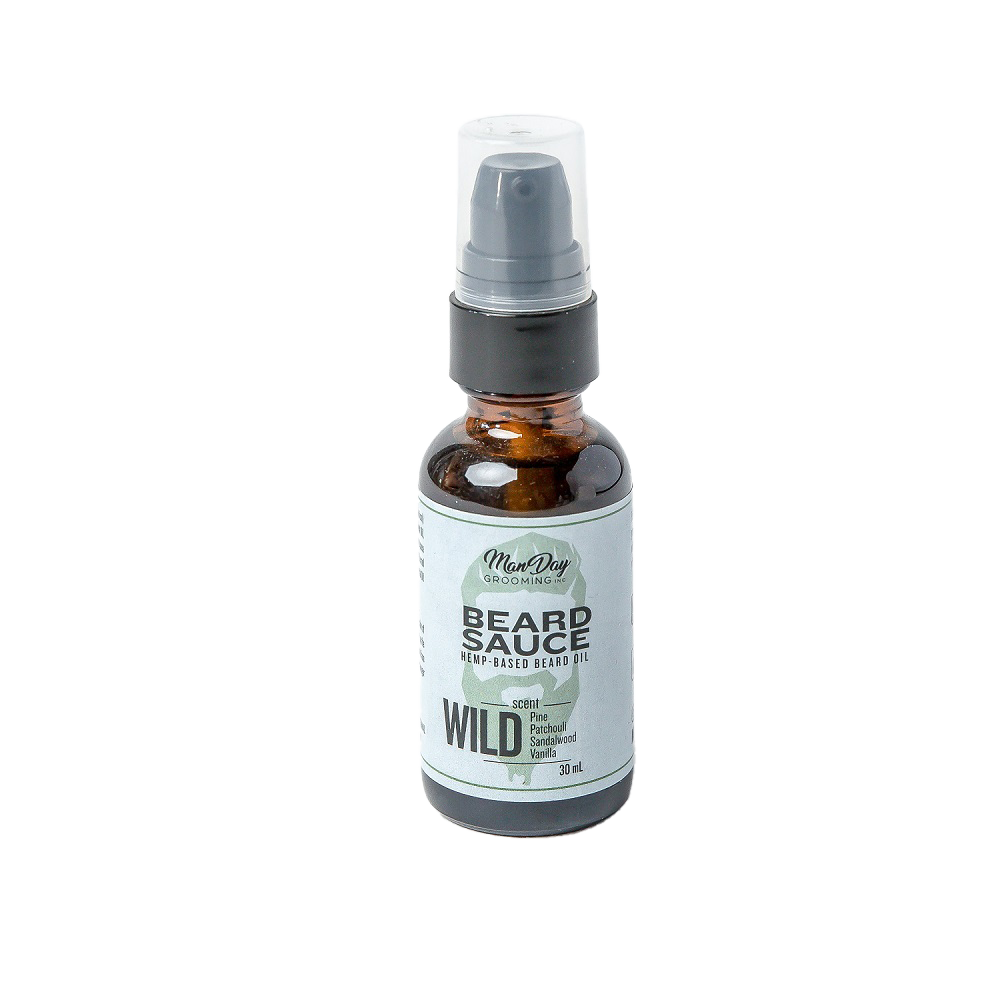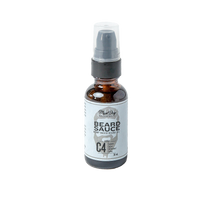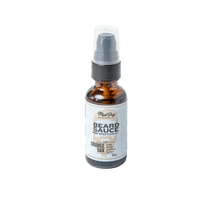 BEARD SAUCE - Hemp Beard Oil
Fast absorbing, non-greasy beard oil.
A specially formulated blend of cold-pressed Canadian-grown hemp seed, apricot kernel & argan oils. BEARD SAUCE provides the perfect profile of fatty acids, vitamins & amino acids to nourish your beard & skin.
Improves beard growth & reduces itching.
We use fast-absorbing oils that are best for beard growth and penetrate deep to keep your beard soft, reduce beard itch, and prevent dry skin. Formualted with low comedogenic oils BEARD SAUCE does not leave an oily residue or cause your skin to break out.
Keeps your beard soft & smelling great.
Our signature essential oil-based scents keep you smelling fresh for hours while keeping your beard game strong. Beard Sauce is the ideal daily beard care product for short beards, long beards, stubble, and goatees. It can even be used as a pre/post-shave oil. Formulated without the use of phthalates or artificial fragrance oils.
- Prunus armeniaca (Apricot) Kernel Oil
- Cannabis sativa (Hemp) Seed Oil
- Persea gratissima (Avocado) Seed Oil
- Olea europaea (Olive) Fruit Oil
- Argania spinosa (Argan) Seed Oil
- Manday Proprietary Essential Oil Blend
- Tocopherol
For stubble or beards under 2"
- Apply 1 pump into the palm of your hands
- Rub hands together to warm up the sauce
- Massage deep into the beard and face until there is no oil left on your hands.

If your beard is longer over 3" in length
- Put 2 pumps into the palm of your hand
- Rub hands together to warm up the sauce
- Rub into beard and skin ensuring you are coating entire beard & hairs in all directions
- Groom beard with brush or comb.
- For more hold & structure check out MANETAMER 2-in-1 Beard Sculptor & Conditioner

How often should I apply beard oil?
- Consistency is key to improve beard growth, keep beard hairs conditioned so they "relax", grow down, not out, and prevent the dreaded beard itch.
- Incorporate your beard oil application into your regular routine (ie. after brushing your teeth) and be sure to do it everyday for best effects.