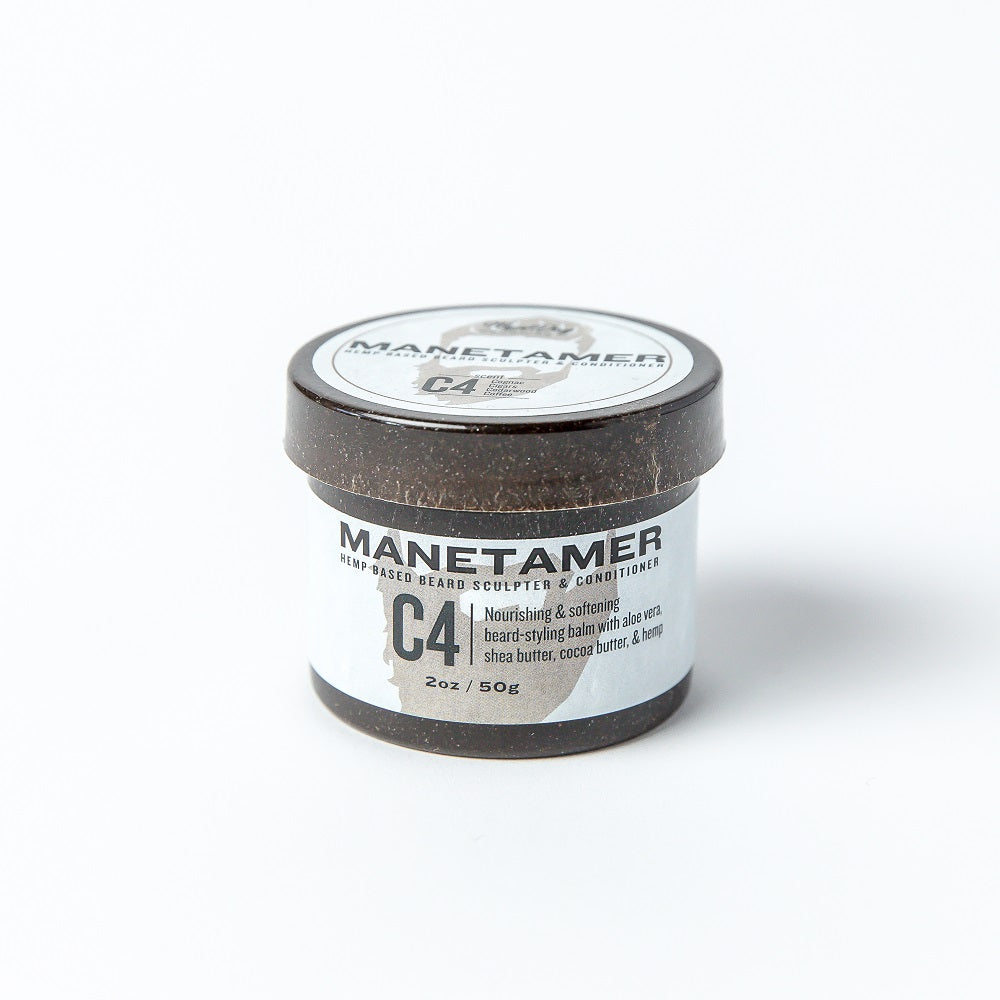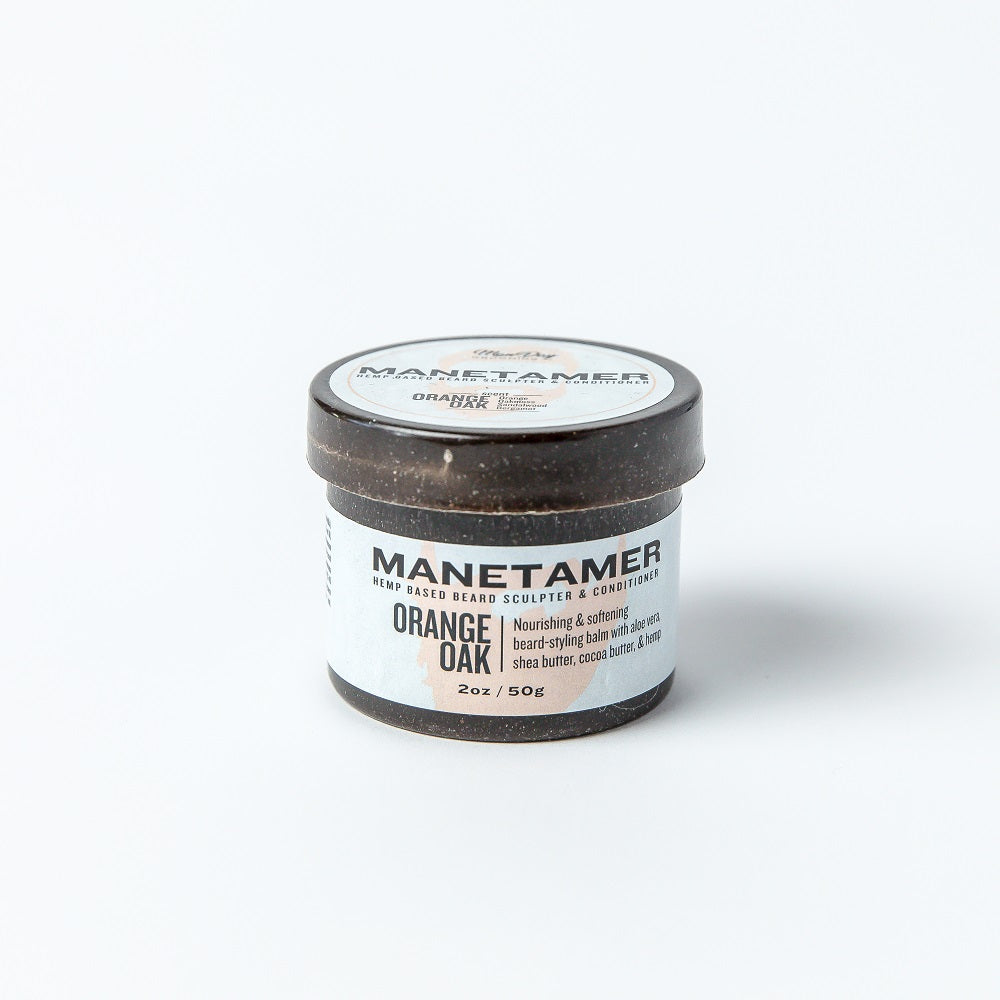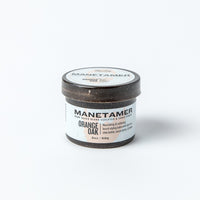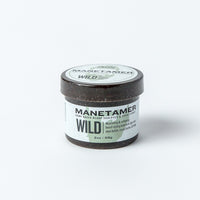 MANETAMER - Beard Sculptor & Conditioner
Natural beard balm & conditioner.
An innovative water-based 2-in-1 beard styling balm & conditioner specifically formulated to tame longer beards while making your beard softer with every use.
Softens & nourishes beard.
MANETAMER contains a bunch of great ingredients including hemp seed oil, cocoa butter, shea butter, castor oil & aloe vera to nourish your skin & beard while softening beard hairs & locking in moisture.
Easily sculpt your beard & make it smell great.
Unlike most beard balms which are hard to use and leave hard to remove waxy residue in your beard, our water-based beard balm formula goes in & comes out easy…Because the last thing you need to worry about is your beard balm. Choose from 4 of our signature essential oil-based scents to keep your beard smelling fresh for hours. Phthalate-free.
- Aloe barbadensis Leaf Juice
- Euphorbia Cerifera (Candelilla) Wax
- Butyrospermum parkii (Shea) Nut Butter
- Cannabis sativa (Hemp) Seed Oil
- Vegetable Glycerin
- Vegetable-based Emulsifying Wax NF
- Ricinus communis (Castor) Oil
- Theobroma cacao (Cocoa) Seed Butter
- Vegetable-based Conditioning Emulsifiers (Behentrimonium Methosulfate, Cetyl Alcohol, Butylene Glycol)
- PEG-40 Hydrogenated Castor Oil
- Tocopherol (Vitamin E)
- DL-Panthenol (Provitamin B5)
- Manday Proprietary Essential Oil Blend
- Preservatives less than 1% of total formula (Phenoxyethanol, Caprylyl Glycol, Sorbic Acid)
- AA/VP Copolymer
- First, applying BEARD SAUCE into your beard
- Scoop a chickpea sized amount of MANETAMER
- Place into the palm of your hand.
- Rub hands together to warm product & break down
- Apply into beard coating entire beard
- Comb or brush product through to style as desired

How often should I apply beard balm?

Daily.

Consistency is key to keeping beard hairs conditioned so they "relax" and grow down, not out & prevent the dreaded beard itch. Incorporate your MANETAMER application into your regular routine (ie. after brushing your teeth) and be sure to do it everyday for best effects.