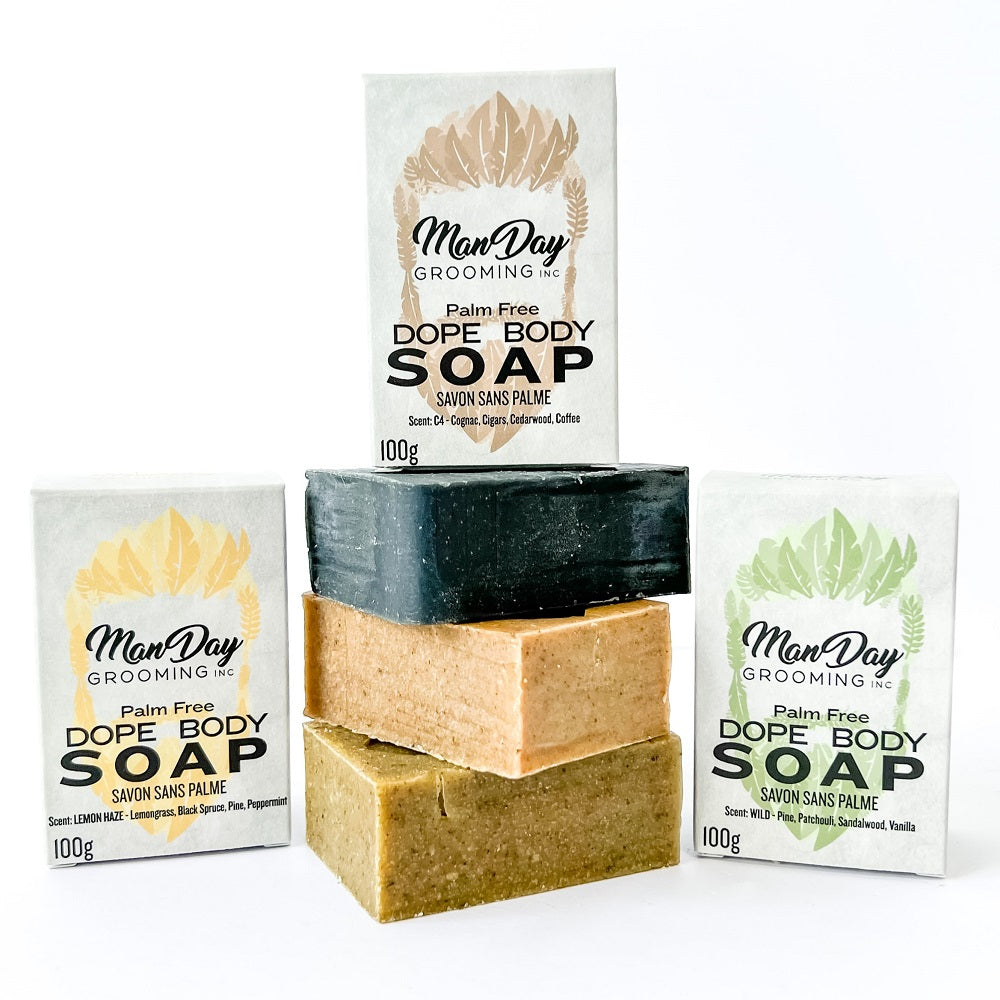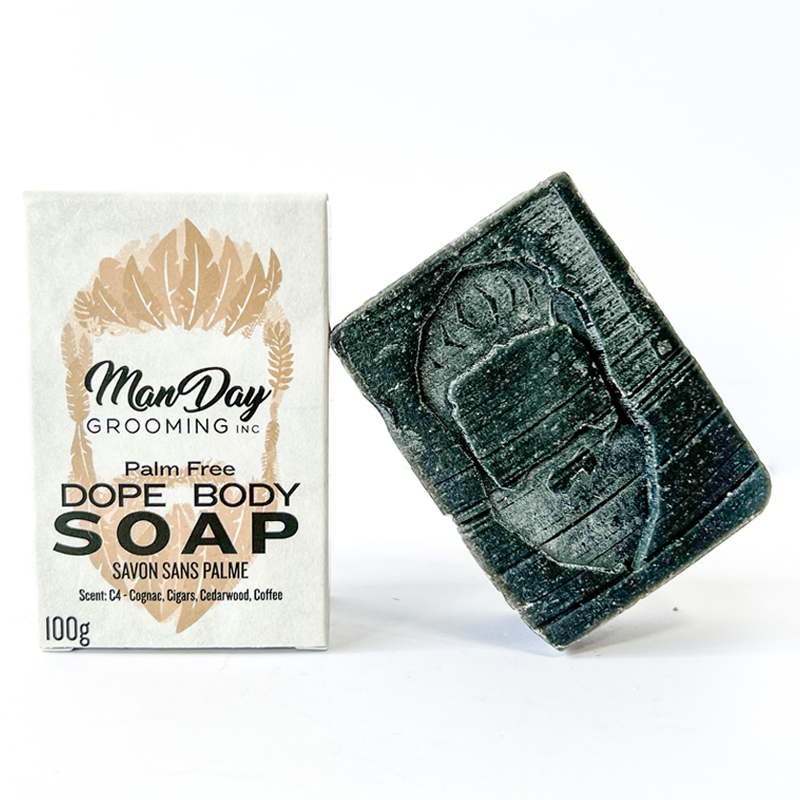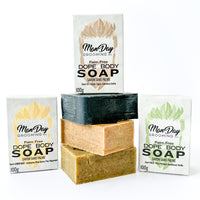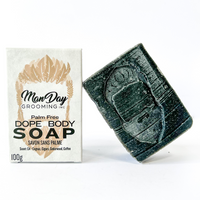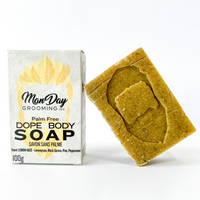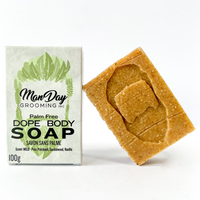 DOPE BODY SOAP - Palm-Free Bar Soap
No Palm Oil or Animal Biproducts.
You don't need to wash yourself with cow fat or cause more deforestation of rainforests to get a good clean. That's why we made DOPE SOAP without palm oil or animal biproducts such as beef tallow. Unlike other soap companies, we don't cut corners, we cut the B.S. to make a soap that will make your conscience as clean as your body.

Better Ingredients for a Better Soap Bar.
Palm Free DOPE SOAP is made the good ol' fashioned way, referred to as "cold-processed soap". We replaced the trashy ingredients commonly used in mass market soap with Canadian hemp seed, olive, & coconut oils in addition to shea & cocoa butter. Each bar contains hemp protein to nourish the skin & our signature blend of essential oils to keep you smelling fresh!
Theobroma cacao (Cocoa) Seed Butter
Cannabis sativa (Hemp) Seed Oil
Cocos nucifera (Coconut) Oil
Butyrospermum parkii (Shea Butter)
Sodium Hydroxide
Olea europaea (Olive) Oil
Organic Coconut Medium Chain Triglyceride (MCT) Oil
Cannabis sativa Flour (root & stalk)
Manday Proprietary Essential Oil Blend
Kaolin