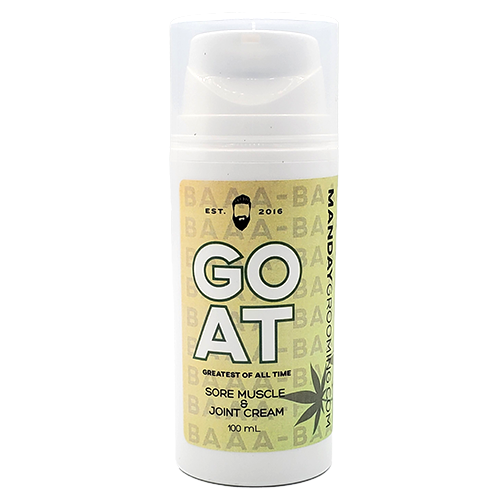 GOAT Muscle & Joint Pain Cream
The Greatest Of All Time pain cream. GOAT Muscle & Joint Pain Cream was created when Evan broke his leg snowboarding and needed something to reduce inflammation, itch, and help numb pain. This unique lidocaine-free formula combines hemp, menthol, lavender water, goat's milk, and our proprietary blend of 14 essential oils to maximize recovery and keep you moving.
Hemp Powered Pain Relief. We proudly use Canadian-grown full spectrum hemp oil to relieve pain and inflammation.
Weight: 50 g